Here's a photo DC Films Hub released of the Justice League from the scrapped film
Justice League: Mortal
. I don't know if I'd ever heard of it before. All of the actors are stand-ins, but the actress dressed as Wonder Woman is apparently the woman who would have played her in the film, Megan Gale.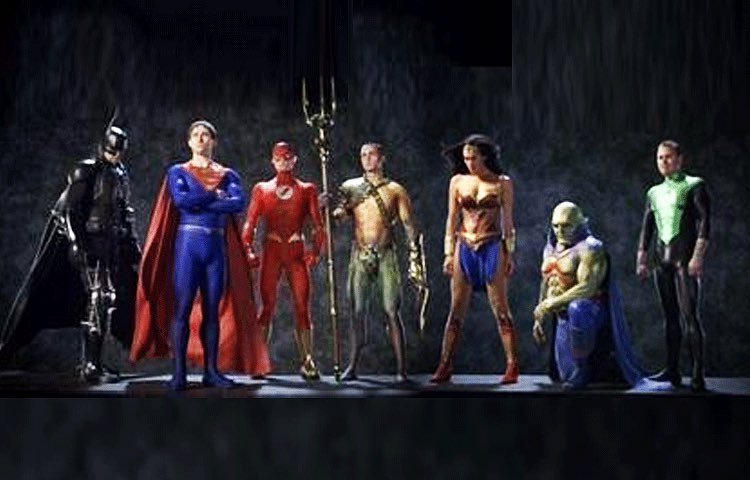 This film was shelved back in 2008, so Superman's lack of red "underwear-on-the-outside" tights is actually before its time.
"In addition to [D.J.] Cotrona as the Man of Steel and [Megan] Gale as Wonder Woman, the movie would have starred Armie Hammer as Batman, Adam Brody as The Flash, Santiago Caberera as Aquaman, Hugh Keays-Byrne as Martian Manhunter and Common as Green Lantern. In addition to the Justice League, the film was intended to star Jay Baruchel as Maxwell Lord, Teresa Palmer as Talia al Ghul and Anton Yelchin as Wally West."
https://www.cbr.com/justice-league-mortal-team-photo/