Okay, so I'm a total geek.
I recently did a marathon blitz through the entire Robotech series
; Macross Saga, The Masters, New Generation, and even Shadow Chronicles.
I realized a few things about the shows;
= bimbo
= weak and conflicted (Bella anyone?)
= clueless idiot, genius pilot
= worst soldier in RDF history
= terrible mecha
= most useless mecha in Robotech history, even worse than the VHT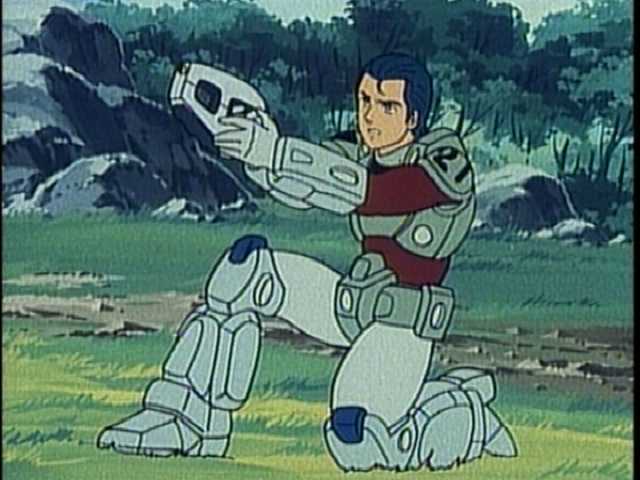 = a soldier I could follow
= best mecha in history
= awesome animation
Sadly, Shadow Chronicles didn't lead to a revitalized series. If you are unfamiliar with the Robotech timeline, Macross Saga was the start, The Masters picks up 15 years later after Admiral Hunter and some of the others from Macross Saga have departed Earth to find the home of the Robotech Masters, and New Generation takes place shortly after The Masters series, with earth invaded and taken over by the Invid. Shadow Chronicles (which came out 20 years AFTER the last original run of The New Generation) overlaps the last few episodes of New Generation, the picks up for events not covered in the original tv programs. It answers some of what happened to the SDF-3 and Admiral Hunter, but leaves that story plot unresolved.
I got to thinking about the rebirth of several animated series lately (GI Joe, Transformers, ThunderCats, et al). If there's one series I wish someone would pick up and continue on (using the animation of Shadow Chronicles), this is one from my childhood that would be so worth it. The story lines could pick up where Shadow Chronicles left off, or even pick up the events of the SDF-3's departure and deal with "The Sentinels" (which was actually developed as a series, but due to $$ issues, only 3 episodes were actually produced).
Okay, I'm done feeling sorry for myself and that this storyline will never be picked up. If you want to check the series out, it's all available on hulu.com