https://www.newsarama.com/47073-thomas-kinkade-studios-paints-the-dc-universe-yes-you-read-that-right.html
You remember Thomas Kinkade as the guy who painted this kind of thing: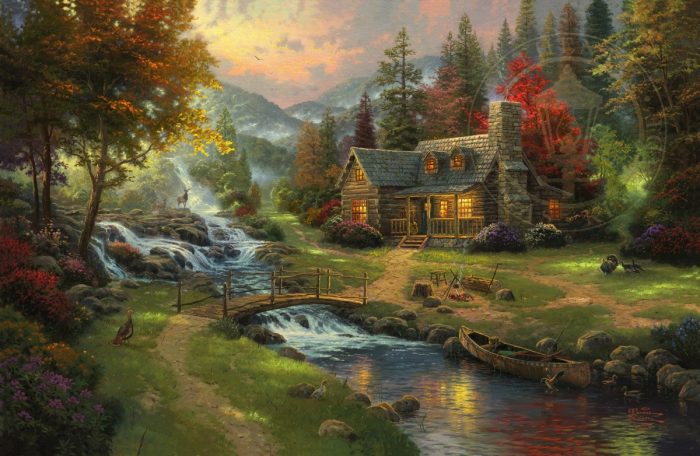 Now his studio is creating this kind of thing:
I've seen them do Disney before, and I've seen someone else splice in kaiju (don't think those were official). Now we have Batman, Superman, and Wonder Woman. I'm not the sort to buy stuff like this, but maybe I'd be interested in getting a puzzle to put together with my daughter when she's older.