Found this on /r/DCcomics: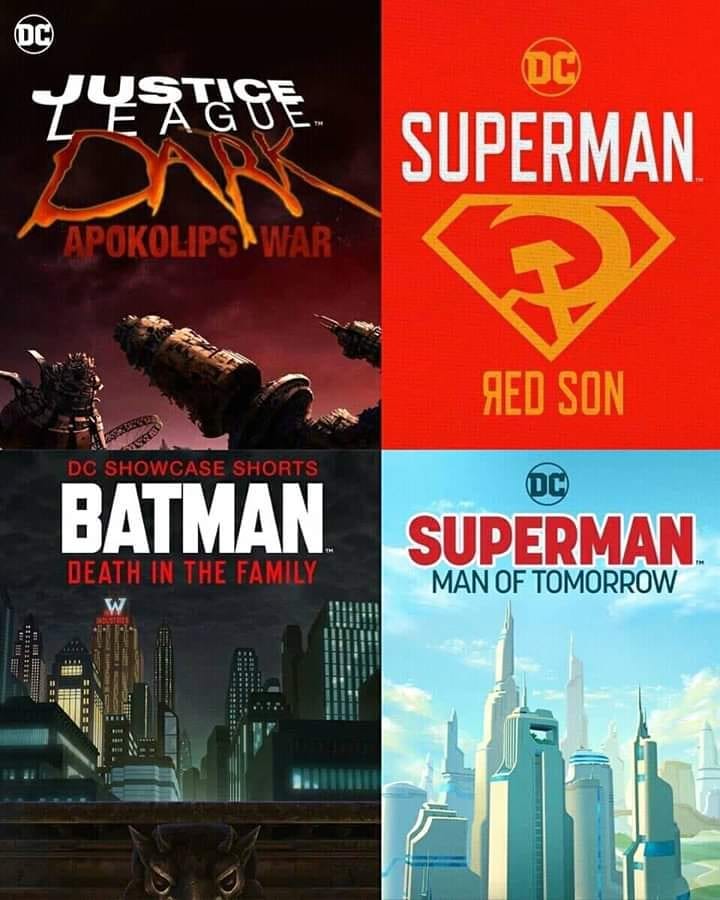 https://www.reddit.com/r/DCcomics/comments/dao1s4/filmtv_upcoming_dcau_movies/

A commenter said that Man of Tomorrow is probably going to be an origin story.

Interesting that Death in the Family will apparently just be a short. Maybe it won't be the same story? They've already kind of done it in the opening of Under the Red Hood.

Not pictured is Wonder Woman: Bloodlines, which I've already shared the trailer for.